This is so delicious and easy to make. I'm in love with my new food processor and almost invent recipes so I can watch it work it's magic. In this recipe I finely sliced all the fruit so it cooked quicker than usual and cut down the recipe time substantially. Of course you don't have to use a food processor, cutting the fruit by hand is just as good.
Ingredients
Fruit Mixture:
3 pears, 5 small plums,
1 sprinkle ground cinnamon and two cinnamon sticks
Juice of a lemon
1 tsb dark agave
Crumble Mixture
5 tablespoons of light spreadable nuttelex
1 cup of rolled oats
1/3 cup sliced almonds
1/3 cup crushed peanuts
The rind of one lemon
2 tablespoons of dark agave
1 tsp ground cinnamon
Preparation time, 10 minutes. Cooking time 35-40 minutes
Directions:
Preheat your oven to 160 degrees celsius (fanforced). Cut all your fruit finely and put in a rectangular tin roughly 30 cm long. Add the cinnamon (ground and sticks) lemon juice and agave and pop into the fridge whilst you get the crumble mix ready.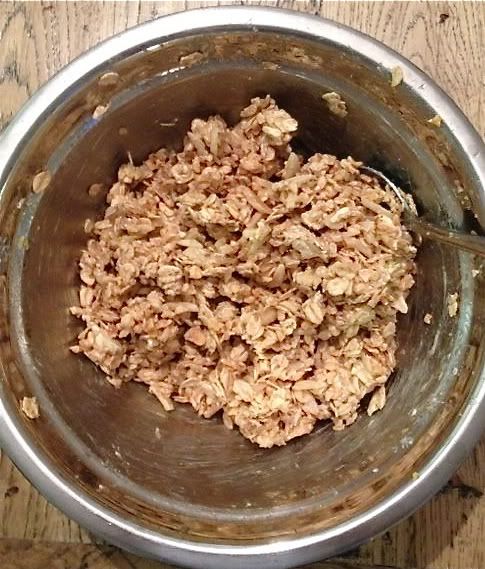 For the crumble combine the oats and nuts and nuttelex working the mix with your hands then add the agave, cinnamon and lemon.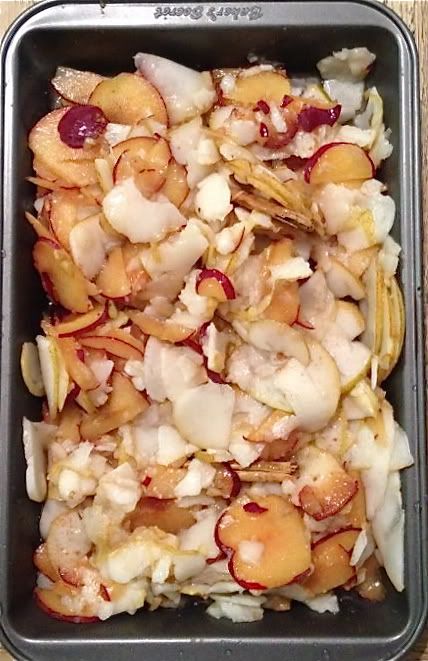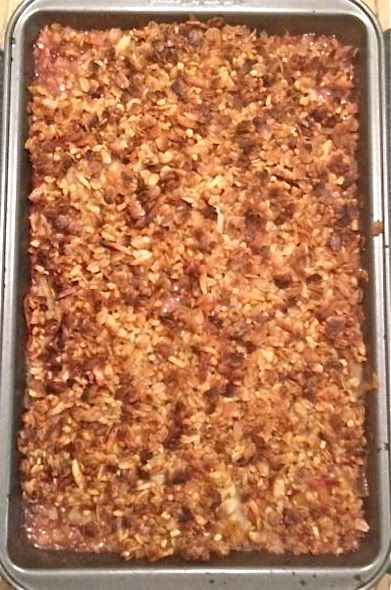 Lay the crumble mix on top of the fruit. At this point if you're not ready for dessert yet you can put in the fridge. If not, bake for 35-40 minutes until golden brown and bubbling.
Serve
with low fat vanilla ice-cream or
yoghurt
.